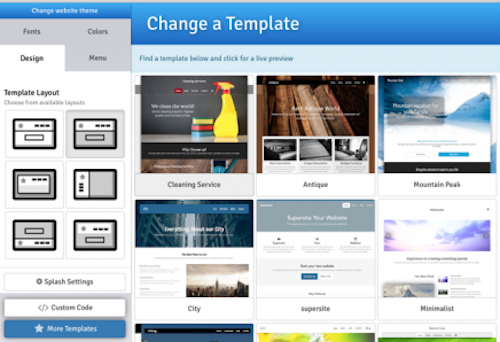 Fast site builder
Create your first website & get online
faster than ever!
WAKA Quick n Easy Site Builder
Waka Site Builder is amazingly easy to use and create your own web presence. Choose an existing template – Change the images – Add your logo and add in your content. It's that simple!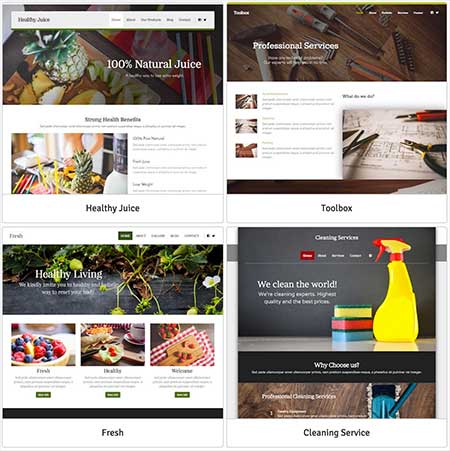 Waka is easy to Customise
You don't need to be a designer or a developer to use WAKA – no coding skills required.

No complicated setup
Once you select your template there is no complicated setup to do…just start creating your site. Everything is there for you to finish your site.

Edit As You Go
Edit content directly on a web page. When you are ready publish and Boom! Your site is live.

Everything you need
Blog, Shopping, Payments, Price pages, social media links…for a starting website you have everything at your fingertips ready to go. So lets get started yea?
Try WAKA Now
WAKA Site Builder can launch your next enterprise or project; help promote your products on Amazon or Ebay; create quick SEO landing pages for sales funnels; fast build a site for your next event…in fact any project or job that needs its own identity online you can do with WAKA.
Your new website will be fast, search optimised, mobile responsive and and best of all, blimin' cheap to build and maintain! Why not just give it a go?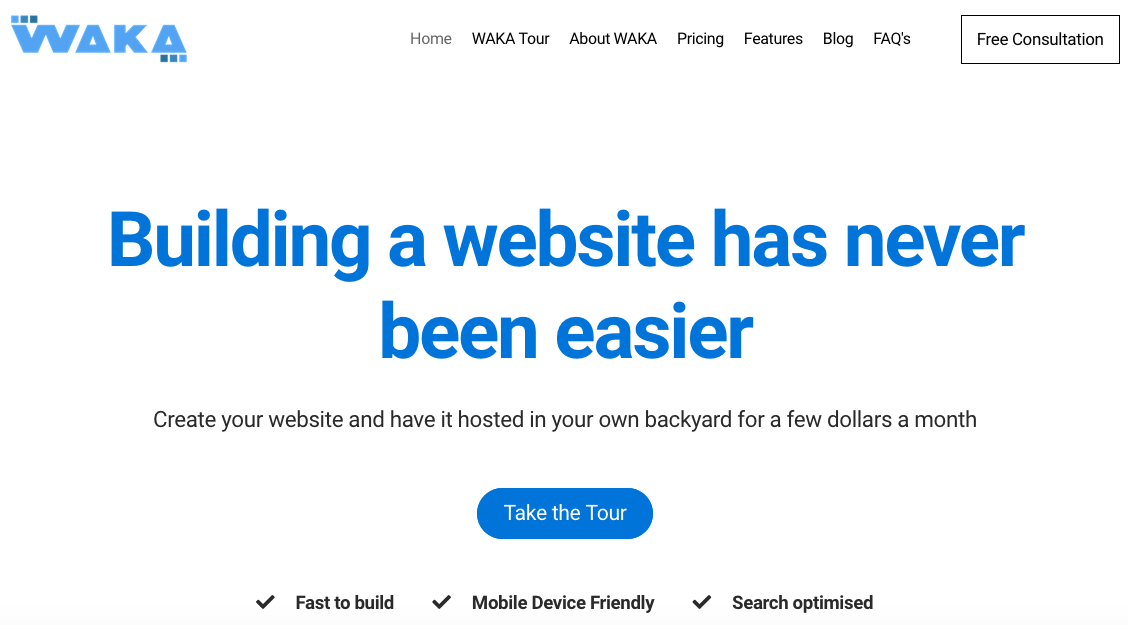 Learn how to build websites and work from home!
WAKA Fast Site builder is the perfect website builder to start building websites from home for friends and small businesses.
Easy to learn, Fast to deliver – build your own website, then rinse and repeat. It really is that simple.
All pricing displayed on this website is denominated in Australian dollars and may be subject to additional sales taxes dependent on your location.