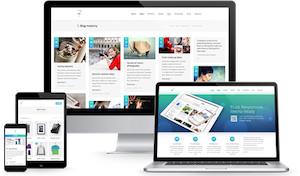 Web & Ecommerce Development
Wordpress – WooCommerce – Opencart
Fully supported website and eCommerce
solutions for a global market
OUR SERVICES
WordPress & eCommerce Development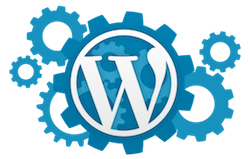 WordPress Development
15 years development experience with WordPress, and thousands of sites later, we are still loving the most popular website platform on the planet. Fast to develop in, functional, versatile, and with plentiful support, WordPress is the right base for your next web project. 
WordPress
Cybernamix has been developing website using WordPress since the beginning of 2006. Used by companies large and small, government agencies, Shopping site entrepreneurs, and personal bloggers.
Fully Managed Hosting
After go live your site is hosted on HostJockey.com's fully managed and monitored web servers in data centres closest to your largest market. Choose between Australasia, Asia, or Europe data centres. HostJockeys is a division of Cybernamix – our responsibility to our clients continues long after the development process has ended.
Ongoing Site Maintenance
HostJockeys network management & support team team monitors your WordPress site 24/7 for site updates, intrusion attempts and vulnerabilities that can damage your site. We have you covered!
Built From Scratch
Our developers start with a blank sheet and create a custom Shopping solution utilising WooCommerce or Opencart as the starting point for your project. Which one to choose? We can help narrow down the choices based on your business model and strategy for growth.
Choose a Premade Template
Our developers will advise on the right theme for your WooCommerce or Opencart shopping site – one that will make you customers go WOW! –  complete the integration, and deliver a site perfect for your business
Maintenance & Updates
Maintenance and Updates of your eCommerce software can be a headache for shopping site business owners. Our HostJockeys.com support team takes care of all ongoing maintenance, leaving you to get on with the management and development of your business.

eCommerce Development

When it comes to eCommerce we are highly experienced in WooCommerce (the number one shopping engine for WordPress) and Opencart. Both shopping engines have their benefits depending on your business needs.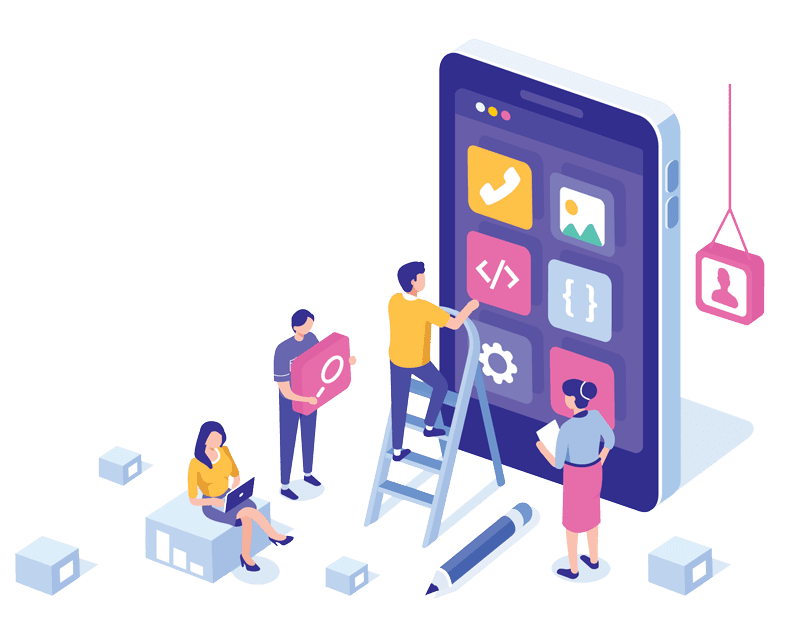 Mobile Development
We offer a full cycle of application design, integration and management services. Whether it is a consumer oriented app or a transformative enterprise-class solution, the company leads the entire mobile app development process from ideation and concept to delivery, and to ongoing ongoing support.
Cross Platform Apps
Here, we have expertise in creating multi-platform mobile app solutions for both Android and iOS devices. Using Flutter, Ionic and React Native
iOS App Development:
We have incredible creative team of iOS application developers to build feature-rich mobile applications.
Android App Development:
We handle very well the highly fragmented multi-device world. We've developed number of Android apps from simple phones to custom devices to Android wearables.
UI/UX design:
We deliver strategically designed and creatively crafted mobile application development services to take your business to the next level.
Product Design:
We help turn your ideas into reality. Building custom software for over a decade, and having a deep understanding of how businesses work, making us your perfect product development partner.
OPTIMISED & MANAGED
Hosting Services
Shared Hosting solutions provide cost effective hosting for smaller WordPress websites, together with the security of 24/7 monitoring of your sites.
VPS WooCommerce
Starting at
VPS Hosting solutions for WooCommerce provide all the advantages of a dedicated server minus the cost and management overhead. Perfect for larger WordPress + WooCommerce sites; being able to allocate increased memory & storage provides for better performance and happier customers.
VPS Hosting solutions for Opencart provide all the advantages of a dedicated server minus the cost and management overhead. Opencart thrives in a VPS environment; enabling more resources be provided to eCommerce activities
TESTIMONIALS
What our Clients Are Saying
AMAZEBALLS! These guys know their stuff and we have been working with the Cybernamix team for 20 plus years. The after service is second to none! Updates have been done when required and support for our internal team with regular "how-to" questions have been managed with patience and diligence.
The people at Cybernamix were great in helping our team launch our eCommerce site. Development process was straight forwards, migration and hosting a breeze. Monitoring and ongoing support has been excellent and whenever we have requested help, they have responded super quick. I feel confident that I can manage my business without worrying about my site. Thank you guys!
Somerset Smith Partners is an NZX firm based in Napier, New Zealand. The Partners have for many years engaged the helpful support of Cybernamix in developing and maintaining a website for their Investment Advisory Business.
Cybernamix has always provided timely and quick responses for any development and site change requests. Our firm and our advisors are grateful for their help in providing a window to the world that is both presentable and safe.
After more than 7 years of working together the support and service we receive from the entire team at Cybernamix is still fantastic. Updates to our site are made promptly and with a minimum of fuss, many thanks!
Cybernamix has been our goto resource for websites, eCommerce sites, and custom web applications since 2003. As a leader in our field, we expect and receive leadership in our web thinking. We get that in spades from what has developed into our outsourced web team. Support has been excellent any day of the week that we need it; they are quick to respond and stay on task until completed.
The team at Cybernamix performed very well helping us to create a web strategy for our telemedicine project here in India during a very difficult time in our country. We tasked their team to work beside our team to brainstorm the project, provide guidance and marketing strategies, and for their developers to work side by side with our own. At all times their team worked with ours diligently to deliver the final result. Great effort !

All pricing displayed on this website is denominated in Australian dollars and may be subject to additional sales taxes dependent on your location.