Web Packages & à La Carte Services
WordPress Website & SEO
Building a WordPress doesn't have to be hard, but then again its also not easy for the first time site builder. There are many elements that need to be considered such as Search Engine Optimisation (SEO), and how your content is written to maximise conforming to search engine recommendations. An experienced WordPress developer can make the entire process easier and get better results within search. 
Wordpress Development
Your WordPress development cost is dependent on the time it takes to create and what features you require.  For eCommerce – Shopping sites; Subscription based sites, please check our eCommerce page. For basic WordPress sites marketing services ….
Security Audit
Need a security audit on your existing site? Been hacked or exposed to malware? Our vulnerability experts can quickly asses where your site is being attacked and provide recommendations for preventing intrusion. We can also perform Penetration testing on your server and highlight issues before they happen
Website Monitoring
If you host your site with Hostjockeys there is daily and weekly site minitoring being performed to prevent downtime due to malware or exposure to vulnerabilities. Themes, plugins and WordPress core is beoing monitored and updated as required.
Wordpress SEO
Search Optimisation will be performed on your content prior to go live. Once the site is live we recommend out monthly Magoo SEO monitoring service to keep track of your keyword performance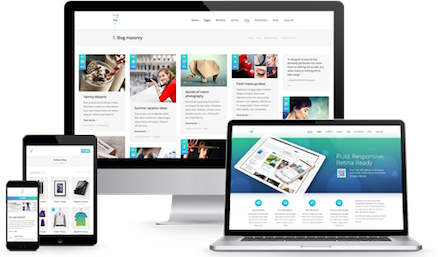 Design & Business Strategy
You know your business well  however when it comes to the web there is value in getting an outside opinion as to what your strategy should be when talking to existing customers and finding new ones. Do you need to create sales funnels, utilise Paid Search, build Organic Search…what is the one thing currently in your business model  that will relate best to online customers? These are the questions we will help you answer.
logo Design
Logo design for web starts as low as…
Single Page Design
Sometimes a one page website is perfect for your needs. WordPress is a perfect platform for a one page scrolling website that works great on mobile and is ready for expansion as your business grows
API Development
Need to connect your site to other platforms? We can work with existing API's or use 3rd party services like Zapier or Onesaas to connect your website to services provided by companies such as Ebay, Xero, Paypal … in fact pretty much anyone who has an API service we can help connect your site.
Web Strategy
The web strategy session helps clarify and focus your goals around what you are trying to achieve with your project. Sometimes all you need is to get clarity and bring your attention to the 1-2 features of your business that will help you standout online.
Complete Website Packages
Website New Site / Redesign
Deluxe Full Service Website Package
Whether you are relaunching your site with a fresh look or starting a brand new site, this package is a great place to start 
Web Strategy session
WordPress site build – 15 pages
Logo Design – 2 options with 3 revisions
Your content loaded and Search optimized
Migration to live server
First 12 Months hosting included
Monthly SEO reporting included
Daily, Weekly site backups
Daily monitoring for intrusion and hacking attempts
24/7 monitoring for theme, plugin and core software updates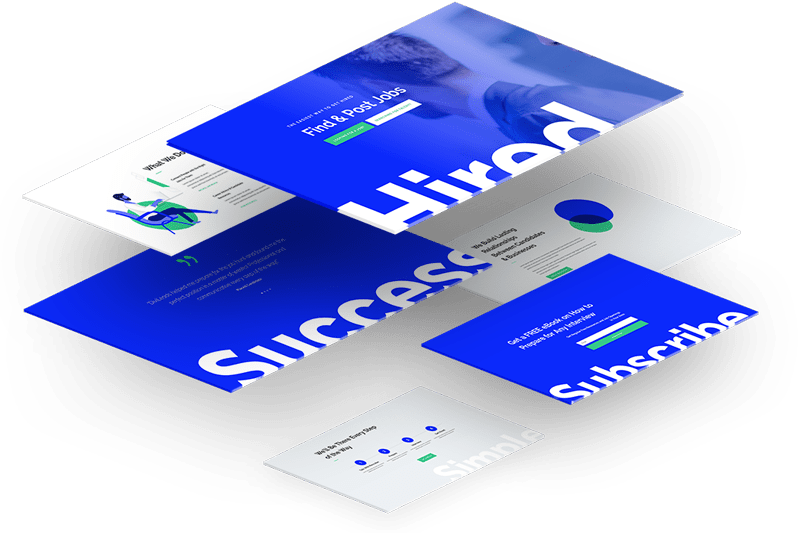 SEO & Analytics Package
We can provide our full service Magoo SEO marketing package :
Search engine submission

Connect Google Analytics

Download SEO report as PDF

Pages scanned

 

-

 

Up to 1000

Competitor tracking

 

-

 

Up to 4

Keyword tracking & optimization

 

-

 

Up to 20

Updated report & plan

 

-

 

Daily

Custom SEO Plan

 

-

 

Complete

 

with step-by-step guide

Monthly progress report
Just $22.95/mo
Build an Online Campaign
Need help with Google Adwords or you want to create SEO optimimised landing pages for a sales funnel to your main website? We can suggest ways to grow your web traffic organically and combine it with pay-per-click advertising for extra traffic
Free Website Migration to HostJockeys.com
Need a fully managed web supporty service for your WordPress site? We provide free migration services to move to HostJockeys.com
TESTIMONIALS
What our Clients Are Saying
AMAZEBALLS! These guys know their stuff and we have been working with the Cybernamix team for 20 plus years. The after service is second to none! Updates have been done when required and support for our internal team with regular "how-to" questions have been managed with patience and diligence.
The people at Cybernamix were great in helping our team launch our eCommerce site. Development process was straight forwards, migration and hosting a breeze. Monitoring and ongoing support has been excellent and whenever we have requested help, they have responded super quick. I feel confident that I can manage my business without worrying about my site. Thank you guys!
Somerset Smith Partners is an NZX firm based in Napier, New Zealand. The Partners have for many years engaged the helpful support of Cybernamix in developing and maintaining a website for their Investment Advisory Business.
Cybernamix has always provided timely and quick responses for any development and site change requests. Our firm and our advisors are grateful for their help in providing a window to the world that is both presentable and safe.
After more than 7 years of working together the support and service we receive from the entire team at Cybernamix is still fantastic. Updates to our site are made promptly and with a minimum of fuss, many thanks!
Cybernamix has been our goto resource for websites, eCommerce sites, and custom web applications since 2003. As a leader in our field, we expect and receive leadership in our web thinking. We get that in spades from what has developed into our outsourced web team. Support has been excellent any day of the week that we need it; they are quick to respond and stay on task until completed.
The team at Cybernamix performed very well helping us to create a web strategy for our telemedicine project here in India during a very difficult time in our country. We tasked their team to work beside our team to brainstorm the project, provide guidance and marketing strategies, and for their developers to work side by side with our own. At all times their team worked with ours diligently to deliver the final result. Great effort !

All pricing displayed on this website is denominated in Australian dollars and may be subject to additional sales taxes dependent on your location.