Website Hosting Services by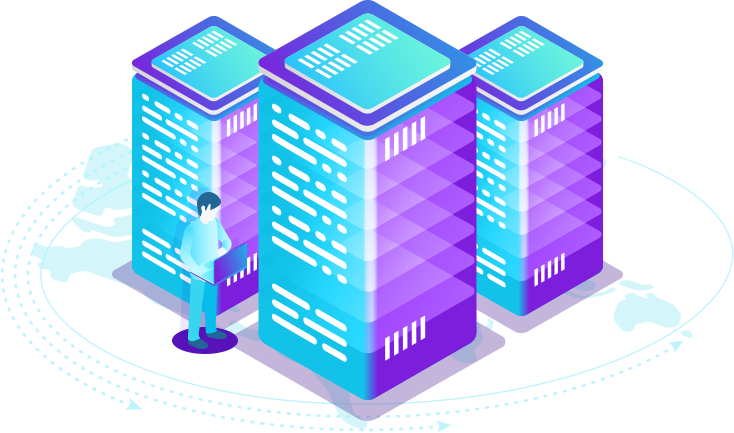 OPTIMISED & MANAGED
Website & Shopping Site Hosting 
WAKA Site Builder
Sites as Low as
Unlimited Pages

Unlimited Visitors

Free Site Builder

 All Features Incl.

24/7 Monitoring

Emails included

Lifetime Updates

Daily Backups
Shared Hosting
Managed sites starting at
1 Website

FREE SSL

Pre-Installed WordPress

Pre-Installed Premium Themes

Pre-Installed Premium Plugins

24/7 Monitoring

Managed Software Updates

Daily Backups
WooCommerce VPS
Managed from as low as
1 WooCommerce Store

VPS Setup Included

Pre-Installed WordPress & WooCommerce

Pre-Installed Premium Themes & Plugins

24/7 Monitoring & Support

Managed Software Updates

Daily Backups
Opencart Hosting
Managed from as low as
1 Opencart Store

VPS Setup Included

Pre-Installed Opencart

Pre-Installed Premium Theme

24/7 Monitoring & Support

Managed Software Updates

Daily Backups
* Price based on WAKA Genius Plan
OPTIMISED & MANAGED
Hosting for Ecommerce & WordPress

Daily Backups
Your websites and stores are backed every day, on all managed servers.

Anti DDOS
All Shared, VPS and Dedicated servers include anti DDOS at the server level to block brute force denial of service attacks.

24/7 Monitoring
Servers are monitored 24/7 for intrusion attempts, malware insertions, brute force attacks and other malicious activities.

Managed WordPress Updates
Our support team monitors sites for updates to WordPress core, themes and plugins on a daily basis.

SEO analysis
We provide optional additional SEO services for website owners tracking keywords and Search rankings.

Fast response times
Our network team attends to  issues as soon as they are identified and stays on them until they are fixed. Typical response is less than 1 hour.

Free SSL on every website
We provide free SSL certificate with every hosted website and domain name. Having an SSL certificate is mandatory as far as search engines are concerned. SSL is installed automatically when you add your domain to your account

Domain names
We have great deals on domain names for your next project. Not sure which one is best? Chat to us and we can provide free advice choosing a domain name thats right for your business.

Share, VPS or Dedicated
Choose the type of hosting that is right for your site – Shared server; Virtual Private Server, or your own Dedicated server. Not sure what you need? Typically smaller sites reside happily on shared servers – larger sites and ecommerce stores should choose VPS or dedicated.
Who is HostJockeys.com?
HostJockeys.com is the hosting division of Cybernamix - essentially its a different team managing hosting from the team providing web development services. The skillsets required are different for dev work compered to network & server management. But we are all one happy family and working together means we can give better customer service.
Why do I need to worry about SEO?
Working with Cybernamix you won't need to worry about it...we will do the worrying for you. Being found on search engines is a very competitive business, and to do this effectively you need to make sure your content conforms to a best practice as established by the major search engines like Google, Bing, Yahoo.
Can I still edit my website once its hosted?
Praesent sapien massa, convallis a pellentesque nec, egestas non nisi. Mauris blandit aliquet elit, eget tincidunt nibh pulvinar a. Curabitur arcu erat, accumsan id imperdiet et, porttitor at sem. Sed porttitor lectus nibh. Donec rutrum congue leo eget malesuada. Nulla porttitor accumsan tincidunt.
Can I get website help if I need it?
Most definitely, our team can do the entire project for you or you can start yourself and then if you need help they can jump in. We have developers, content loaders, SEO people, digital image specialists, logo designers, web strategists. AND we can project manage external specialists if needed.
Why do I need to have a hosting service?
Your website needs to reside on a web server in a secure data centre and when your customers and visitors request to see your site, your content and website is delivered to their browsers from the data centre.
Who monitors my site?
We have a specialist team at Hostjockeys.com who monitor sites every day for updates. The individuals may change each day based on shifts. Monitoring follows a process and issues are escalated to the appropriate staff as and when required.
Where will my website be hosted?
Your website will be hosted in the data centre closest to your market for optimal speed and best search results. If your market is Australiasia we will host in our Sydney datacentre. If your target customers are in Asia then we will host in Singapore. For Europe choose our data centre in Germany.
TESTIMONIALS
What our Clients Are Saying
AMAZEBALLS! These guys know their stuff and we have been working with the Cybernamix team for 20 plus years. The after service is second to none! Updates have been done when required and support for our internal team with regular "how-to" questions have been managed with patience and diligence.
The people at Cybernamix were great in helping our team launch our eCommerce site. Development process was straight forwards, migration and hosting a breeze. Monitoring and ongoing support has been excellent and whenever we have requested help, they have responded super quick. I feel confident that I can manage my business without worrying about my site. Thank you guys!
Somerset Smith Partners is an NZX firm based in Napier, New Zealand. The Partners have for many years engaged the helpful support of Cybernamix in developing and maintaining a website for their Investment Advisory Business.
Cybernamix has always provided timely and quick responses for any development and site change requests. Our firm and our advisors are grateful for their help in providing a window to the world that is both presentable and safe.
After more than 7 years of working together the support and service we receive from the entire team at Cybernamix is still fantastic. Updates to our site are made promptly and with a minimum of fuss, many thanks!
Cybernamix has been our goto resource for websites, eCommerce sites, and custom web applications since 2003. As a leader in our field, we expect and receive leadership in our web thinking. We get that in spades from what has developed into our outsourced web team. Support has been excellent any day of the week that we need it; they are quick to respond and stay on task until completed.
The team at Cybernamix performed very well helping us to create a web strategy for our telemedicine project here in India during a very difficult time in our country. We tasked their team to work beside our team to brainstorm the project, provide guidance and marketing strategies, and for their developers to work side by side with our own. At all times their team worked with ours diligently to deliver the final result. Great effort !

All pricing displayed on this website is denominated in Australian dollars and may be subject to additional sales taxes dependent on your location.